Summer holidays are always a great time to get through a fair few books. Here is just a selection of some of the best books of my summer….
Clodagh Murphy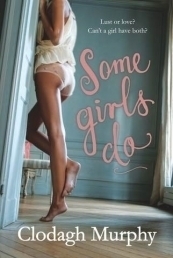 Ok, so technically Clodagh is an author not a book but I stumbled across her at the beginning of summer and have since devoured everything she has written. All her protagonists are strong, unique women and I was completely hooked with each and every book. I started with Some Girls Do and enjoyed it so much I then went on to read Girl in a spin, Frisky Business, The Disengagement Ring and there's also an e-book which goes alongside Some Girls Do called Scenes of a Sexual Nature. I enjoyed them all so much, I couldn't possibly pick a favourite!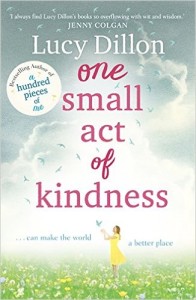 One small act of kindness by Lucy Dillon
Libby and her husband Jason have moved back to his hometown to turn the family B&B into a boutique hotel. They have left London behind and all the memories – good and bad – that went with it.
The injured woman Libby finds lying in the remote country road has lost her memory. She doesn't know why she came to be there, and no one seems to be looking for her.
When Libby offers to take her in, this one small act of kindness sets in motion a chain of events that will change many people's lives . . .
I love how the plot in this book slowly unfolds so you are kept guessing about small details until the very end. I was intrigued by both women's stories and I found the characters very believable.
And obviously, Bob the basset hound is the star of the show…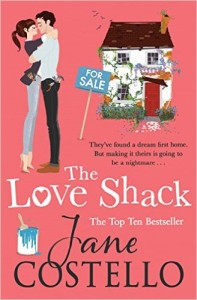 The Love Shack by Jane Costello
Dan and Gemma have found their dream first home, but the asking price is the stuff of nightmares. The only way they'll ever save enough for the deposit is by moving in, rent-free, with Dan's mum.
It's a desperate solution, but it's only for six months. And Gemma's determined to make it work, no matter how bad things get.
But between Dan's mum's kitchen karaoke, her constant innuendos, irrepressible argumentative streak and – worst of all – her ham and pineapple curries, life back at home would test the patience of two saints. Which Dan and Gemma most definitely are not.
Then, as they're trying to convince themselves it will all be worth it, Gemma's past comes back to haunt her. And suddenly the foundations of their entire relationship are shaken to their core…
This is the first book I've read by Jane Costello and I will definitely be reading more. I really liked the way the chapters alternated between both Gemma and Dan to get both their perspectives on events. I was both laughing and cringing at the things that went on whilst they were living with Dan's mum. I really enjoyed this book and always wanted to get back to reading it as soon as I could.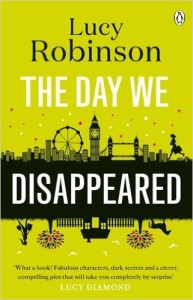 The Day We Disappeared by Lucy Robinson
Annie has a secret. But if she's not going to tell, we won't either. It's a heart-breaking secret she wishes she didn't have – yet Annie isn't broken, not quite yet. Especially now there's someone out there who seems determined to fix her.
Kate has run away. But she's not going to tell us why – that would defeat the point of running, wouldn't it? It's proving difficult to reinvent herself, however, with one person always on her mind.
Scratch beneath the surface and nobody is really who they seem. Even Annie and Kate, two old friends, aren't entirely sure who they are any more. Perhaps you can work it out, before their pasts catch up with them for good . . .
This story had one of those plot twists that is so clever and unexpected that gives you immense satisfaction (I hope other people get that too….) There was a point where I wondered when it was all going to come together and it was so worth the wait. Brilliantly written and brilliantly told.
I would also recommend (as always) Always the Bridesmaid by Lindsey Kelk, I knew you were trouble and The Sun in her eyes both by Paige Toon and Dream a little Dream by Giovanna Fletcher. You can read my previous reviews of their books here.