Normally around this time of year, I'd stocking up on books ready to jet off somewhere and get lost in other people's stories, whilst continually topping up the factor 50.
The jetting off might not have happened but I still feel like I've managed to get through just as many books. Since I posted my Lockdown Reading recommendations, I've continued to whizz through books at a rate of knots and it would be impossible to write about all of them, so I picked some of my favourites.
Got any recommendations for me? Leave a comment below.
Want some more inspiration? Check out my preview book review blogs 'The Big Summer Book Review' and 'What I'm Reading'.
The Minute I Saw You by Paige Toon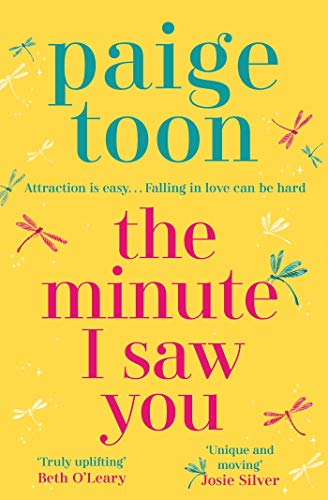 If you've ready my previous book blogs you'll know I absolutely adore Paige's books (see my Australian Adventure blog) and my bookcase is filled with my collection of her novels – I'm struggling to squeeze them onto one shelf now.
The Minute I Saw You came out as an ebook in May and I was desperate to finish it but to also savour it for as long as possible.
The paperback came out at the beginning of August so I've just finished re-reading it having received my signed copy.
The Minute I Saw You follows the story of Hannah and Sonny. Hannah doesn't do long-term relationships, Sonny is only in town for a few weeks and they're definitely attracted to each other. Sounds like the perfect set up, right?
But before anything can happen Sonny receives some bad news and so they agree to be friends.
It's clear from the start that both Hannah and Sonny are hiding things but the twists in this book will keep you guessing. In fact, there are so many twists it's hard to write this without giving too much away but this is a beautifully written, emotional, at times dark, heartbreaking story filled with chemistry and all set in the picturesque surroundings of Cambridge featuring a trip to Amsterdam and an adorable black Labrador!
In Case You Missed It by Lindsey Kelk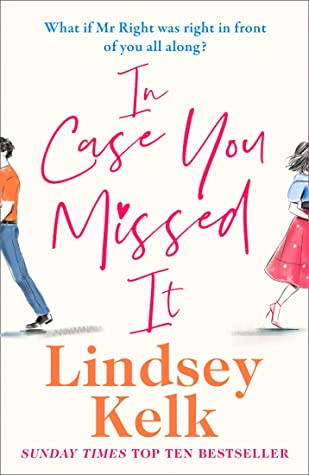 Wouldn't it be so easy if you could just come back and pick up where you left off?
Ros can't believe just how easy it is when she returns to London after living and working in Washington. Aside from living in a shed at the end of her parents' garden. Her friends welcome her back with open arms and thanks to an 'all contacts' message letting everyone know she's home, getting a job and getting in touch with her ex-boyfriend is no problem at all.
But is Patrick Parker really as perfect as he seems, or as Ros thinks she remembers? And if you're so focused on rekindling the past, what if you miss what is in front of you?
This book was an utter joy complete with trademark Lindsey Kelk hilariously cringe moments and a cameo appearance from a familiar face, if you've read any of her previous books.
P.s if discos in the dark are actually a thing then sign. me.up.
Grown Ups by Marian Keyes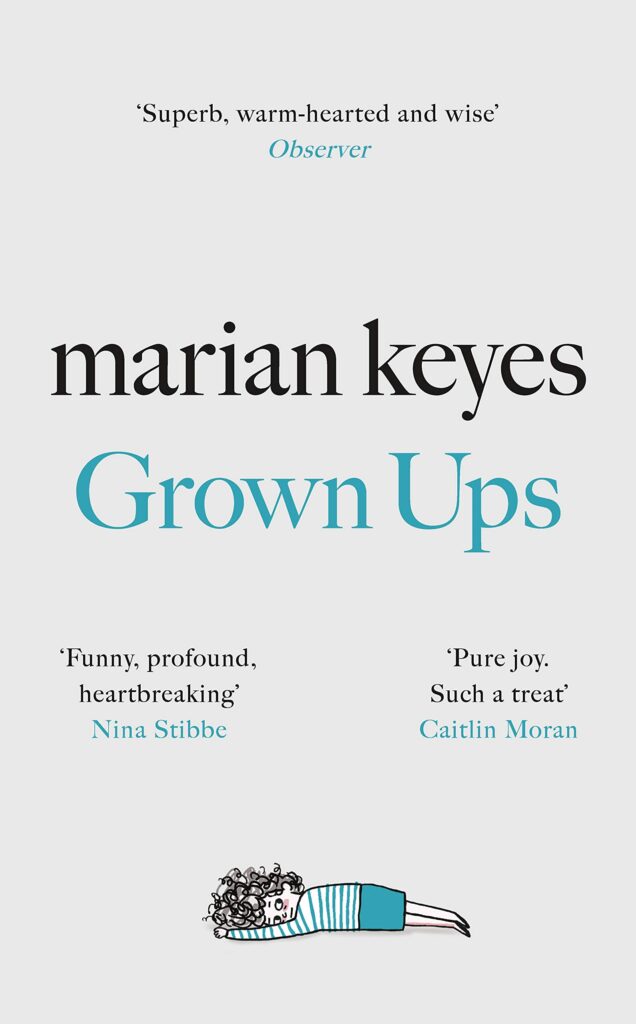 It took me a little while to get into this book thanks to the complex family tree and the flashback format but the urge to find out what had happened to lead to the family secrets being spilled at a dinner party kept my attention and it was worth it.
The story revolves around the Casey brothers and their respective families. Johnny and Jessie's relationship history and her spending issues, Ed and Cara trying to deal with her eating disorder, Liam and Nell's whirlwind marriage and her humanitarian beliefs.
There's a big cast and a lot of complex and heavy issues dealt with in this book and despite the many flaws of the characters, I was drawn to them and could empathise. It's also a reminder that no matter how 'perfect' a family can seem on the outside, everybody has their own problems and issues to deal with.
I'm loathe to admit that I haven't read the full Marian Keyes back catalogue and it's something I aim to rectify in the foreseeable future!
Just Friends by Holly McCulloch
Sometimes I read the words 'hilarious' and 'laugh out loud comedy' on the front cover of a book and get to the end of it having not even chuckled once.
But this book most definitely had me laughing out loud. It actually reminded me a lot of how I used to feel reading the Confessions of Georgia Nicholson by Louise Rennison as a teenager.
Bea is a loveable protagonist. She's kind, she's awkward and she's a bit confused by how she's starting to feel towards one of her best friends.
I was totally invested in Bea's attempts at dating, trying to find purpose with her work and dealing with getting the friends feels. Looking forward to what Holly McCulloch has in store for us next.
Queenie by Candice Carty-Williams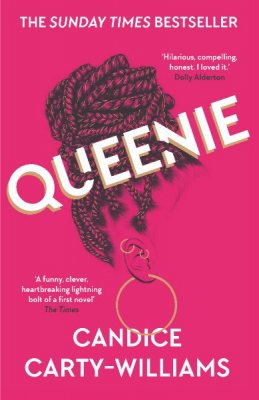 I didn't find this book an easy read. I had to keep stopping because it's quite intense and actually a bit painful to read about a young, black woman facing so many barriers, including how she treats herself.
But I also found it compelling and when the reasons for the issues Queenie is facing become clear, you start to understand why she has started relying on such detrimental coping methods.
Despite the chaos in her life, Queenie is a witty narrator and although it sometimes feels like she is her own worst enemy, you just want to give her a helping hand.
Queenie's story covers everything from baby loss, sexual abuse, mental health to #MeToo and #BlackLivesMatter.
It's bold, it's poignant and it's insightful.