It's not unusual to find me tucked up in a corner engrossed in a book, but the lockdown situation we currently find ourselves in means the speed at which I'm getting through my kindle library, has rocketed.
The best thing is hearing friends who don't normally read much say they're spending more time doing it, and asking what you'd recommend. The only thing better than finishing a really good book, is having someone to dissect it with afterwards.
So I thought it was about time I resurrected the book review blogging, including some of the books I've read during lockdown and some of the ones I've read in the past year that I'd thoroughly recommend if you're looking for some escapism.
Want some more inspiration? Check out my preview book review blogs 'The Big Summer Book Review' and 'What I'm Reading'. And if you've got any recommendations for me, I'd love to hear them.
The Aisling Series by Emer McLysaght and Sarah Breen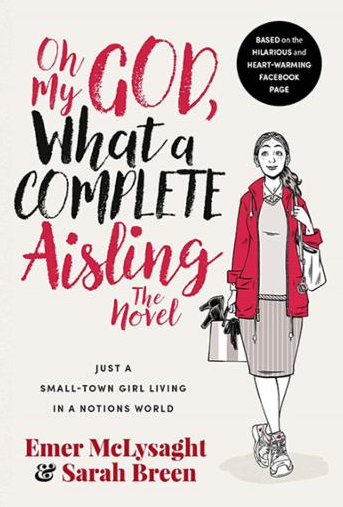 I stumbled across a conversation about these books on social media a few weeks ago and I'm so glad I did! The series was being called the Irish Bridget Jones and I love Bridget Jones so I thought I'd give it a go. I'm actually glad I was a bit late to this party as the three books in the series are out so it meant I didn't have to wait for the next part of Aisling's story and finished it all in a week. I'll admit, I cried at the end.
Aisling is a twenty something Irish country girl, with a sensible job, a safe boyfriend and a mad best friend. In the first book, 'Oh My God, what a complete Aisling', she leaves behind boyfriend John who won't put a ring on it and moves to Dublin where she makes new friends and has new adventures. There are two more books in the series 'The Importance of Being Aisling' and 'Once, Twice, Three Times an Aisling'.
These books honestly made me laugh out loud, they were a joy to read. But amongst that, they also cover some really heavy subjects; grief, abortion and heartbreak. I did have to keep messaging my friend to translate some of the Irish slang, which I now sometimes catch slipping into my conversations.
The best bit about Aisling is she is a completely likeable heroine – she's not cool or a wild, party girl – she's just normal, sensible and dependable. As I mentioned earlier, this has been dubbed the Irish Bridget Jones but reading it for me was a lot like reading Confessions of Georgia Nicolson by Louise Rennison which I loved as a teenager.
And if there's one more thing I love about the Aisling series, it's this piece one of my other favourite authors, Sarra Manning, has written about it.
Normal People by Sally Rooney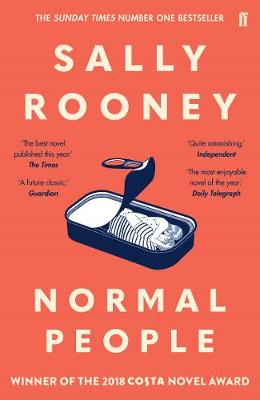 I'm not quite sure how I missed this book the first time round but it was recommended to me by a friend at the beginning of lockdown. I looked it up, decided I liked the look of it and made a mental note to put it on my reading list. Then I realised the TV series of the book was starting on the BBC soon very soon and I decided I needed to start on it so I could read it before I watched that…..it took me 24 hours.
Normal People follows, Marianne and Connell from high school through to University at different points of their life and and different points of their on/off relationship.
It explores romance, power, mental health…it's an intense read. I'm still not sure I've processed the ending, whether it's meant to be a signal that the cycle continues, that it's the end…I'm not sure. If you've read it, I'd love to know your thoughts.
I wasn't sure if I was going to enjoy it at first – the style of no speech marks is something I find quite hard but I got used to it with this book. Also sometimes when you know a novel has been long listed for the Man Booker prize, and named 'book of the year' by Waterstones and the Costa Book Awards, it sometimes hard for a book to live up to expectations, but this one didn't disappoint.
I'm looking forward to seeing how this is adapted to screen. The book is based a lot around the thoughts of Connell and Marianne so it will be interesting to see how that translates visually.
The Man Who Didn't Call by Rosie Walsh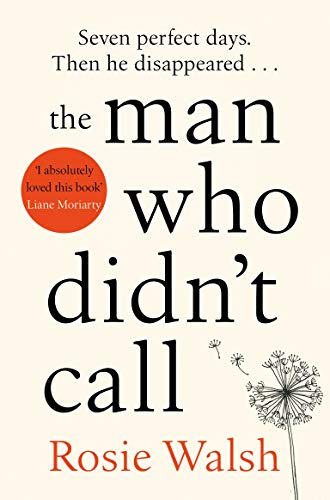 I read this book last summer and raved about it to anyone who listened but I was reminded to put it on here by a friend who has been reading it in lockdown and couldn't put it down.
This was a book I came back to having started it and then not really got into it but then having read all the brilliant reviews, started up again and I'm so glad I did.
It sort of borders the line between romantic fiction and a thriller. There are so many twists and turns in the story of Eddie and Sarah who meet, spend a week together and fall in love…and then he suddenly disappears.
The book follows Sarah in her quest to find out what happened to Eddie and her discovery about who he is.
Prepare to be shocked!
If I Never Met You by Mhairi McFarlane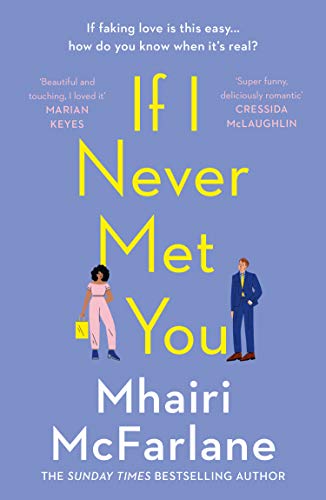 I am a HUGE fan of Mhairi's books and if you've never read them, go and start from the beginning immediately. The main character, Laurie, is dumped by her partner of 18 years and I really felt like I was going through all the various emotions with her. Mhairi writes so intelligently with wit and humour and Laurie is a strong, female character who handles things with grace and dignity but also has a certain amount of vulnerability about her. When her ex Dan, who also works at the same law firm as her, announces his new girlfriend is pregnant, Laurie hatches a plan with the office playboy Jamie which works for the both – Laurie a new man on her arm to stop the pity and Jamie a steady girlfriend to impress their bosses.
I really enjoyed this book, I started off heartbroken and went on Laurie's journey with her back to happiness. If you haven't read any of Mhairi's books, now would be a good time to start!
Destination Love series by Jo Watson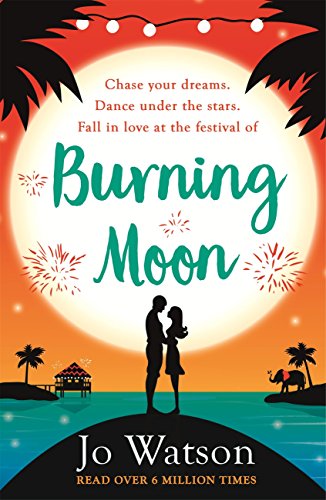 This series follows the fortunes of a group of friends, Lily, Jane, Annie, Val and Stormy-Rain each with their own problems, all looking for something. The series consists of Burning Moon, Almost a Bride, Finding you, After the Rain and The Great Ex-scape.
I came across Jo's books as a recommendation on the kindle store and I read 'Love to Hate you', which is a stand alone novel first. I really enjoyed that so I continued with Burning Moon. I didn't realise it was a series though so when I decided to see what else Jo had written a year on, I came across the rest. I read these all out of order but I really enjoyed them. They were exactly the escapism I needed; mostly set in far flung places with interesting characters and a love story that reels you in. It's feel good, heartwarming stuff with some difficult topics covered along the way too and a reminder too of one of the most important kinds of love – that of our friends.
The House That Alice Built by Chris Penhall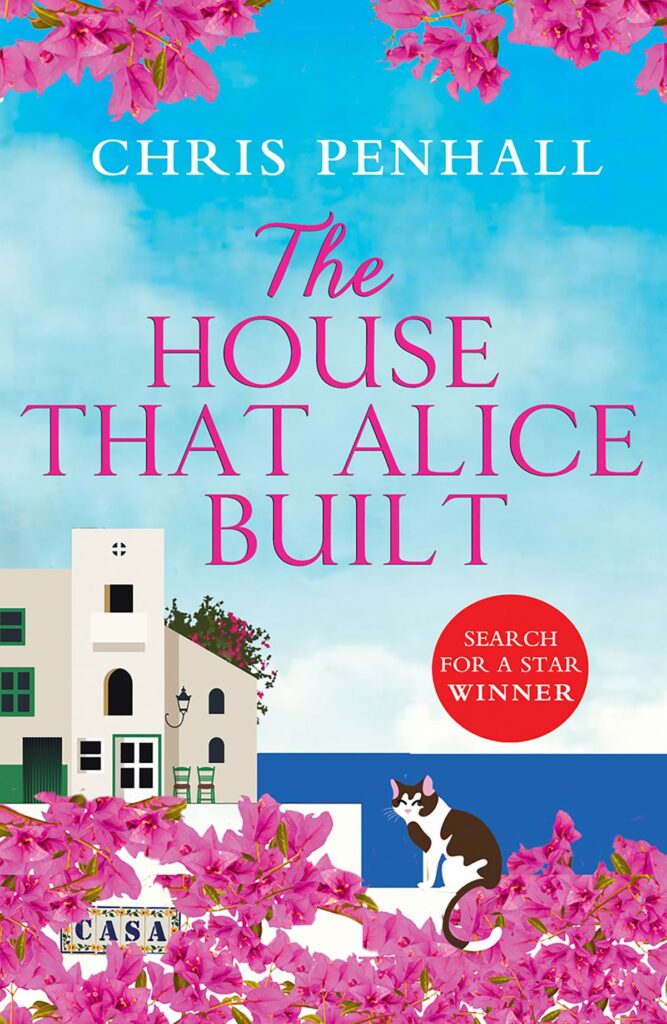 I don't know about anyone else but I wish I could be friends with my favourite authors. They're funny and cool, write great stories. The closest I get is usually following what they're getting up to on social media (not in a weird way, just to know how long I've got to wait until that next book is out!).
Well that's all apart from in this case. I'm lucky enough to know Chris and I remember the day she came bursting into the newsroom to say she'd got a publishing deal. I was excited to read what it was that she'd be working on for so long and I wasn't disappointed.
I read this book last summer but the sunny setting and feeling of escapism makes it a perfect lockdown read.
I was instantly transported to Portugal where the book is set, although I'd never been (FYI, I immediately booked a holiday there) as if I was walking the streets of Cascais and exploring with Alice, who is desperate to escape her past.
Alice is working hard in London, paying for the house that she once shared with her ex Adam. But then she gets a message from him and does the very un-Alice like thing of fleeing to be with her best friend in Portugal.
This story is about Alice putting her life back together, with a little bit of help from a cat amongst other things, and it really is an uplifting, inspirational read.
Books I'm looking forward to…
The Minute I Saw You by Paige Toon
I absolutely adore Paige's books (see my Australian Adventure blog) and my bookcase is filled with my collection of her novels. Her latest offering hits ebook stores in May (the paperback has been delayed because of coronavirus) but I'm looking forward to getting lost in another of her stories- this time following Hannah and Sonny who are drawn together but have to settle for being friends. Is that all they will ever be? And if you need some more reading for lockdown, then go back and start the Paige Toon collection from the beginning.
In Case You Missed It by Lindsey Kelk
Another of my favourite authors has a new novel out later this summer. When Lindsey released her first stand alone novel away from the I Heart series, I wasn't sure I could ever love them as much as Angela and the gang but that's never the case. This book follows Ros who moves back home after three years away and how nostalgic she feels for the way things were.
The Switch by Beth O'Leary
This book has just landed in my kindle library and I'm excited to get started given how much I enjoyed Beth's debut novel, The Flatshare last year, written from the perspective of Tiffy and Leo, who share a bed but never meet. If you haven't read it, go go go! The Switch sees Leena swap lives with her grandmother after a muck up at work – she goes to the Yorkshire countryside while her grandma, who is looking for a second chance at love at 80, goes to London. I love the concept of Beth's books and I'm off to make a start on this one…
The Love Square by Laura Jane Williams
This book comes out in July and again, having really enjoyed Laura's debut Our Stop last summer I've been waiting for the next one. Our Stop followed the unconventional love story of Nadia and Daniel who get the same train in the morning and there's so many moments where they *almost* meet. Another one to put on your list if you haven't read it. The Love Square is the story of Penny Bridge, unlucky in love…at least she usually is. Until she meets a new man, and then another, and then another!