I'm already planning my next trip…
I've always wanted to go down under. Watching the cricket, it always felt like a vague dream that one day I'd save up and go.
I think the thing that really brought it to life for me was reading Paige Toon's books (check out my previous post on visiting places from my favourite books here.)
The first Paige Toon book I read was Chasing Daisy. I picked it up in a supermarket to take on holiday…and I was instantly hooked. As soon as I got home I went back and read Lucy in the Sky and Johnny Be Good and then patiently waited for Pictures of Lily to come out the following summer.
I'm not entirely sure what it is about this book in particular but suddenly I was transported to Australia. I knew I just had to visit Adelaide and Sydney, where it was set, when I got the chance to go.
In 2018, my best friend decided to go to Australia for six months and there was no question I was going to visit her. She started off living in Sydney, where I went to meet her and we spent the next few weeks travelling around.
I explored Sydney ,went to Manly where Lily in Pictures of Lily, Bronte in Thirteen Weddings and Lucy from Lucy in the Sky lived. I visited the F1 circuit in Melbourne like Daisy did in Chasing Daisy, stared in wonder at Uluru like Nell in Five Years From Now, visited the wineries in the Adelaide hills like Amber in The Sun In Her Eyes and climbed Mount Lofty, like Lily does…with a visit to Cairns and Alice Springs thrown in for good measure too.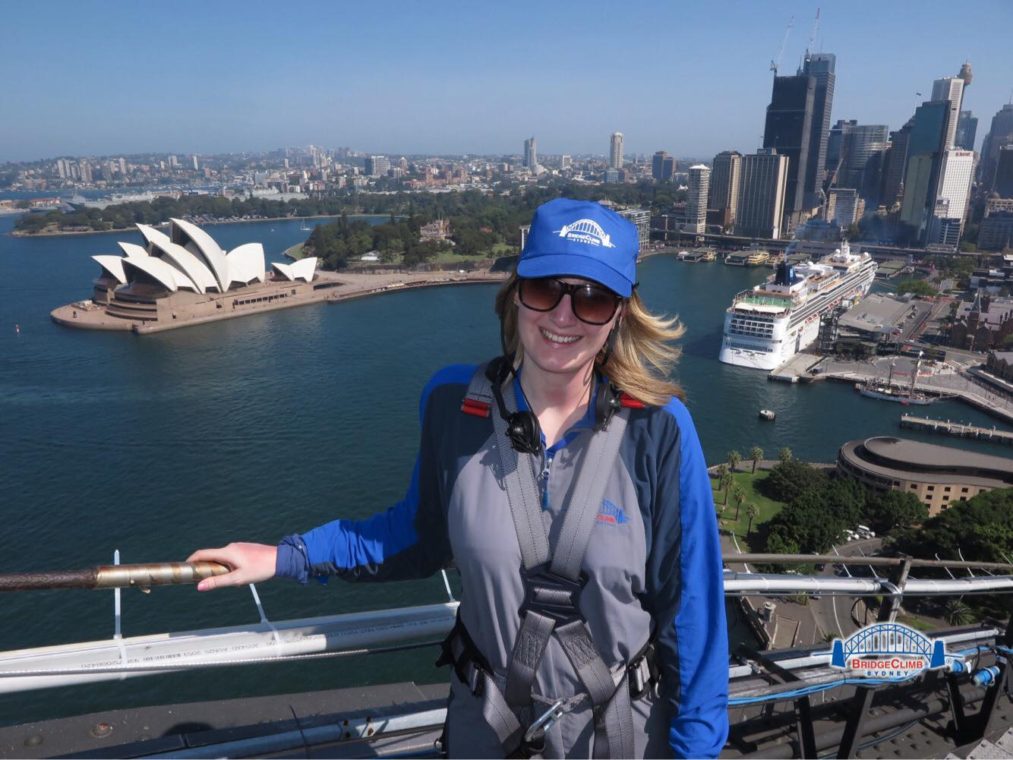 I think it's a really powerful thing when a book can make you feel like you know a place and you have to visit. People flock to Whitby to capture the essence of Bram Stoker's Dracula and I know someone who proposed on the Yorkshire Moors because their wife loved Wuthering Heights…so I know I'm not alone!
I saw nowhere near enough of Australia in the small time I got to spend there and I definitely plan on going back.
What's your favourite book? Have you visited the place where it's set?