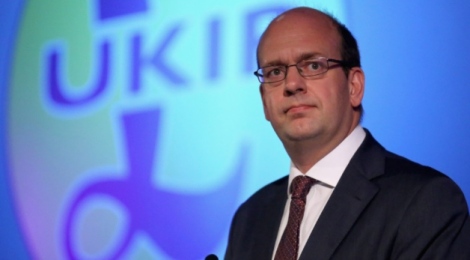 This time last year, I was catching up on sleep having spent all of Thursday night and much of Friday reporting from the Rochester and Strood by election. 
Mark Reckless retained his seat, albeit it as a UKIP MP rather than as a Conservative and there was lots of talk about who would be the next MP to defect to the party.
Before Reckless won, the UKIP train had been gathering momentum at speed. The party had enjoyed success at the European elections, Clacton MP Douglas Carswell defected from the Conservatives and Reckless swiftly followed. It looked to be just the beginning of defections and we were all wondering just how many UKIP MP's (including Nigel Farage) would be in Westminster after May 7 2015.
Fast forward 12 months and Mark Reckless is no longer an MP, Farage didn't win the seat in South Thanet and promptly resigned…. and then reinstated himself…. it's fair to say that momentum train has run out of steam- not quite what they had in mind in the lead up to the General Election.
In Reckless' victory speech in Medway last November, he said: "If UKIP can win here, we can win across the country" but by May 8, Douglas Carswell was the only UKIP MP standing.
Debate the first past the post system all you like but the fact is, the hype that surrounded UKIP in the lead up to the election did not translate at the polls and it's all gone a bit quiet on the UKIP front.
However, UKIP will attempt to make it back into the limelight at the Oldham West and Royton by-election, which takes place on December 3  following the death of Labour MP Michael Meacher. He had a huge 14,700 majority at the general election in May.
John Bickley will stand for UKIP against Labour's Jim McMahon. In May, UKIP candidate Francis Arbour narrowly beat the Conservatives to second  place. It will also be the first electoral test for Labour under Jeremy Corbyn.
We could also see a resurgence of UKIP support in the lead up to the referendum on the European Union, as they attempt to persuade the British public a 'Brexit' is the right choice.
However, the 'out' campaign is divided into two camps;
Leave.EU is chiefly backed by UKIP led by Farage, although there have been divisions within the party over the backing.
And then there's Vote Leave, a multi-party platform mostly made up of eurosceptics from Prime Minister David Cameron's centre-right Conservative Party.
UKIP lack MPs in Parliament but with the EU and mass immigration being prominent issues, they will see this as a chance to boost their campaign.
Farage said: "UKIP can't win this referendum, but this referendum cannot be won without UKIP."
But it will take a united and organised UKIP to build up any kind of hype like that they had around the by election last year- and to try and translate that into public support ahead of the EU referendum and beyond.